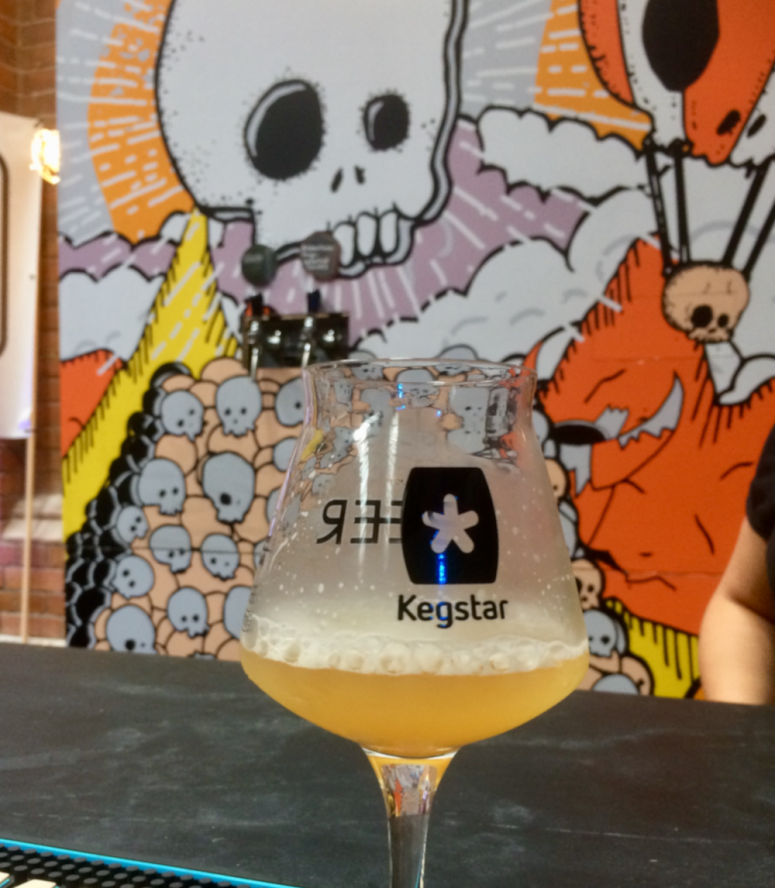 Crafty Guide to Beer Styles in the Modern Craft Beer Era
The craft beer revolution has seen an explosion of beer styles on our shelves. Made by small, independent brewers, who are experimenting with creative flavours and referencing classic styles. We have never had more choice to slake our thirst with a good beer. Don't get tripped up on terminology. Get to know the basic differences between beer styles here with our basic craft beer guide.
Beer Basics
In a very basic way, a beer is either an ale or a lager.
Today, craft brewers distinguish between ales and lagers by the yeast type. This can be a top-fermenting yeast (ale) or a bottom-fermenting yeast (lager). Craft brewers also like to play with a combination of both, such as Camden Brewery's India Hells Lager, dry hopped as an IPA with a lager fermentation, for example.
It wasn't always this way. Traditionally, in historical centres of brewing in Germany and Britain, ales and lagers were defined by the way it is fermented rather than the yeast. In Germany, ales are considered a typical British beer; in Britain, for example, Porters or Stouts would be considered separately from ales.
As you may have guessed, craft brewers like to turn traditional categories on their head and mix it up a bit. Here are some of the main styles.
What are the main styles of beer?
ALE
IPA (India Pale Ale)
Originally made in England for export to India in the 18th century, many consider IPAs the flagship style for modern craft beer: hoppy, full of citrus and tropical fruit flavour and stronger in alcohol than Pale Ales at 5.1 to 7.6%. You can double that strength for Double IPAs.
Styles: English IPA, American IPA, Speciality IPA, Double IPA
Pale Ale
Balanced, drinkable and less intensely hopped than IPA. Spicy fruit and floral notes feature. English Pale Ales are often more bitter, with less sweeter fruit, than American Pale Ales (APAs).
Styles: Cream Ale, Kölsch, Golden Ale, Blonde Ale, American Pale Ale, Belgian Pale Ale, Belgian Blond Ale, Trappist Single, Saison
Amber Ales
Amber Ales are amber-coloured beers with caramel malt characters, a bitter finish and a moderate strength of 4.5% to 5.7% alcohol. Amber Ales can show a balance between malt and hops but some styles can swing either way: either very malty or very hoppy (such as Red Ales).
Styles: Altbier, Best Bitter, Strong Bitter, Red Ale, American Amber Ale, Belgian Dubbel, Bière de Garde
Brown Ale
High levels of malt used in the brew gives Brown Ales less bitter characters. It is a mellow beer showing sweet malt, toffee, chocolate and caramel characters. The American Brown Ale is similar to the British Brown Ale but with more hoppy characters and higher alcohol.
Styles: Dark Mild, British Brown Ale, American Brown Ale, London Brown Ale (Historical style)
Porter
Dark, spicy and complex, this is a slow sipping style of beer with a restrained roasted character, malty flavours and dry-fruity chocolate notes.
Styles: Baltic Porter, English Porter, American Porter
Stout
Guinness began brewing their famous style of stout in 1810, claiming it was a "stouter kind of porter" in 1810. Originally inspired by the London Porter style, known at the time as Single Stouts, they are creamy and full-bodied with a pronounced roasted flavour and a hint of coffee.
Styles:  Tropical Stout, Sweet Stout, Oatmeal Stout, Foreign Extra Stout, Irish Stout, American Stout, Imperial Stout
Wheat Beer
Made with 40-60% wheat rather than 100% malt, this is a lighter style with a bright clean taste. Medium to high carbonation, it has a long-lasting white head with a soft, fluffy texture. Sometimes cloudy.
Styles: American Wheat Beer, Weissbier, Weizenbock, Berliner Weisse, Lambic, Witbier
Sour Ale
Here the usual hoppy bitterness of other beers is replaced by sourness. Fruit flavours of lemon tart, apple tart or even Haribo sours, which becomes more floral with age. Always effervescent and very refreshing.
Styles: Flanders Red, Oud Bruin 
LAGER
Pale Lager
Crisp, refreshing and smooth with high carbonation. Low levels of yeastiness can sometimes be added to give complexity to what is otherwise a clean style. Drink cold.
Styles: American Lager, Munich Helles
Pilsner
Classic Czech beer. Light bodied, clear, yet rich in hops and spicy floral flavours. Pilsners are brewed with pale lager malt and matured before carbonation. Easy to drink with a smooth and refreshing finish.
Styles: German Leichtbier, Czech Pale Lager, German Pils