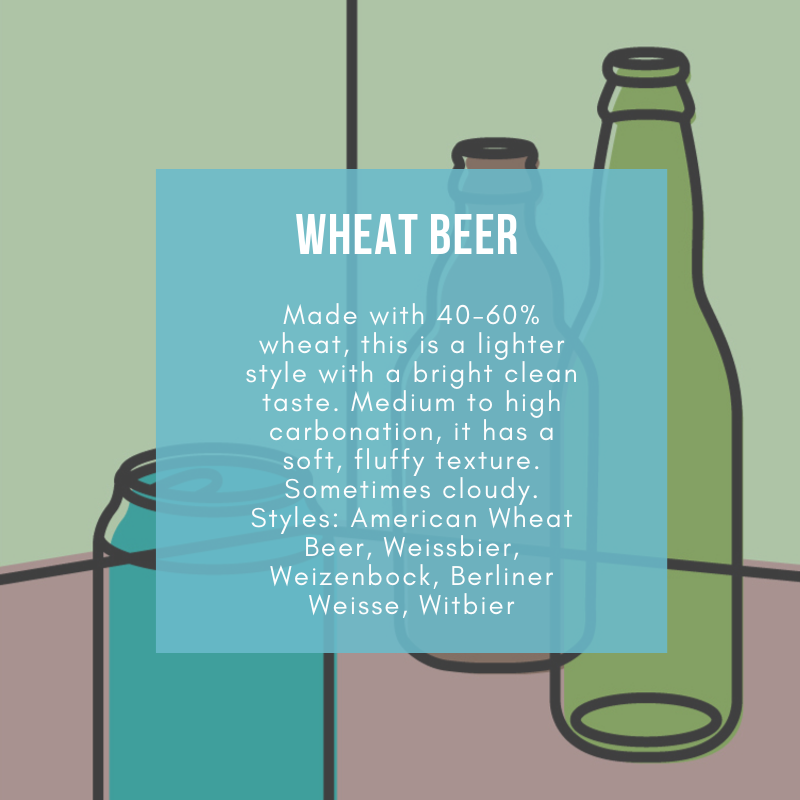 Craft Beer Basics: Wheat Beer
October is craft beer month at Bottle Apostle. Time to look behind some of the popular styles.
Wheat beer is made with 40-60% wheat rather than 100% malt, this is a lighter style with a bright clean taste. Medium to high carbonation, it has a long-lasting white head with a soft, fluffy texture. Sometimes cloudy.
Styles: American Wheat Beer, Weissbier, Weizenbock, Berliner Weisse, Lambic, Witbier
Try: London Beer Lab Wheat Beer