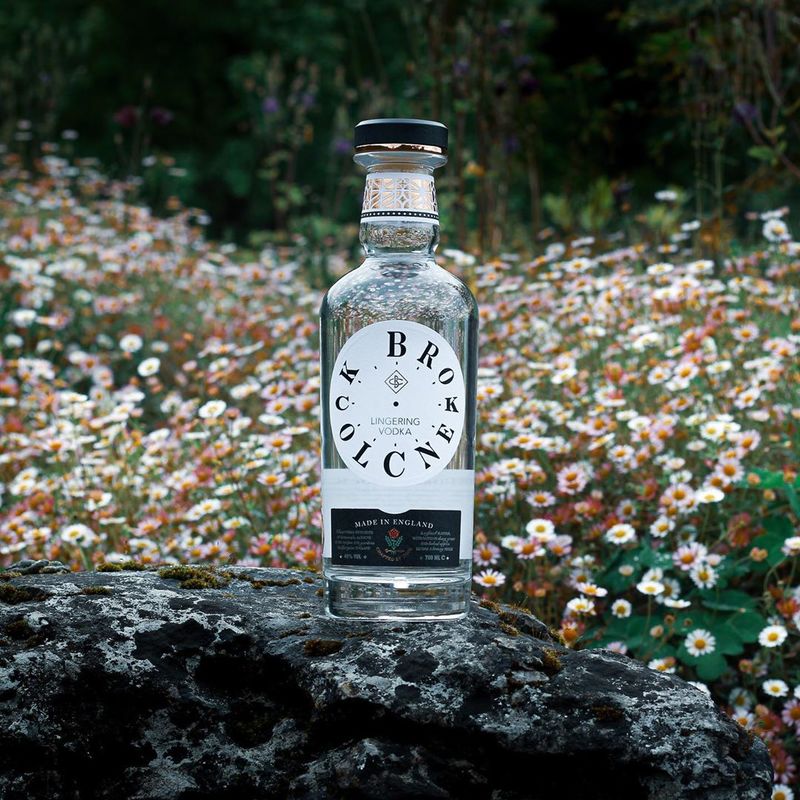 Spirits of the Times: How is Vodka made today?
Alex Griem from Broken Clock Vodka argues there's a lot more to this clear spirit than meets the eye. Gone are the days of "super-neutralised" and "frightfully-filtered" bottles. The secret to a distinctive vodka style today? It all goes back to where and how the vodka is made.
Beyond a neutral spirit
In a world where drinkers increasingly crave flavour, distinction and complexity it may come as some surprise to you that vodka is still the planet's best selling spirit (behind Chinese Baijiu).

Today however, there is so much more to vodka than the super-neutralised and frightfully-over-filtered bottles that flooded back bars and the shelves of supermarkets at the end of the 20th century.

In the wake of the modern gin craze and consumers' craving for adventurous palates, a vodka revolution is afoot and a raft of new producers are crafting vodka steeped with character, provenance and authenticity.
How is vodka made?

On the face of it, vodka is very simple to make which largely contributed to its widespread production and insatiable popularity in Russia and Poland over the last 500 years (not to mention the two nations' external arguments over who invented the spirit first).

Vodka can be made from almost anything that can be fermented but traditionally you start by taking grains or vegetables and cook them to produce a sugary "mash".
Next you add a yeast – actually the same strain used when making wine – and ferment the mash to a alcoholic beer of around 7-15% alcohol called a "wash".

Next you're ready to distill the liquid into what is called "neutral spirit". Thanks to the invention of the Coffey Still back in 1830, we've used column or continuous stills to rectify the neutral spirit to almost pure alcohol (95-96%). Tall stills with multiple "plates" allows distillers to run off the spirit at the exact point to remove unpleasant flavours and fusel oils.

Despite being highly rectified, the original base for the spirits still imparts character; so, wheat spirits are light, zippy and fruity; rye gives hints of bread; and, potato spirits are often creamy.

Copper pot stills cannot be used to make "neutral spirit" – as they can only make base spirit of around 70% which is well below the legal limit – but traditional pot stills are brilliant for adding extra character to your spirit with a final "finishing" distillation.

These vodkas will be typically more full bodied and rounded in flavour and increasingly producers are choosing to add natural infusions at this stage to add curiosity and character.
A Vodka made from Apples?
Yes, it is possible!
A fine example is Broken Clock Vodka – available at Bottle Apostle – where an infusion of Georgian-era botanicals and windfall organic apples make for a vodka with a quintessentially English country garden flavour.

More and more producers are opting to forage, go organic or even age their vodka which is a far cry from the spirit's increasingly defunct cheap and cheerful image.

Finally, before you bottle your vodka it's time to dilute it using pure water and to filter it to remove impurities. While gimmick driven brands still boast of filtration through diamonds and virgin's thighs there's a growing trend today for the opposite approach of lighter filtration and lower integration.

Indeed this is more in keeping with the traditional vodka style of old Russia and Eastern Europe and retains more of the true characters of the spirit.

So for hardened vodka lovers there's never been a more exciting time to enjoy this not so humble spirit… and for those who have yet to fall for the "little water" there's plenty of reasons to take the plunge.
Taste for yourself: free tasting in Primrose Hill
Interested to know more? Join us on Saturday 22nd February to meet Alex Griem and taste Broken Clock Vodka in our Primrose Hill shop from 2-6pm.